Reading Time:
2
minutes
Before you show your home to any potential buyer, you want to make sure the staging is perfect. Follow these general tips and your home will look better than the competition.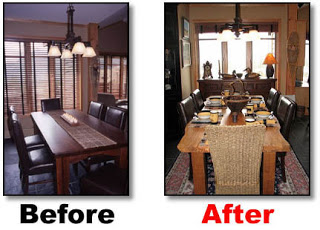 FOR THE INSIDE
Clear all unnecessary objects from furniture throughout the house. Keep accessories and objects on the furniture restricted to groups of 1, 3, or 5 items. In general, a de-cluttered home helps the buyer mentally "move in" with their own things. Rearrange or remove some of the furniture in your home, if necessary. Many times home owners have too much furniture in a room. When it comes to selling your home, thin out overcrowded rooms to make the rooms appear larger.
Clear all unnecessary objects from the kitchen countertops. If it hasn't been used for three months…put it away! Clear refrigerator fronts of messages, magnets, pictures, etc.
In the bathroom, remove any unnecessary items from the countertops, tub, shower stall, and commode top. Keep only the most necessary cosmetics, brushes, perfumes, etc., in one small group on the counter. Coordinate towels in one or two colors only.
Take down, reduce, or rearrange pictures and objects on walls. Patch and paint all walls, if necessary.
Click here to read more – Prepping a Home for Sale: Simple Staging Tips for Inside and Out